By Titos Makondo
On Thursday last week in Chiredzi South at Justice Chauke secondary school, a dot of villagers gathered to pay homage to the unsung fallen icon Justice Chauke who was laid to rest at the National Heroes Acre in Harare.

Organised by the Chauke family, the festival was thick with vivacious crowds, despite nothing special to honor Chauke with. Locals flew kites and learned more about the local hero whose supremacy lingered in glooms for many moons.

According to his obituary which The Chiredzi Scrivener has read, Chauke was born in Chiredzi South at a small village called Chanienga in 1947 and passed away in Ringa Resettlement near Beatrice in 1994.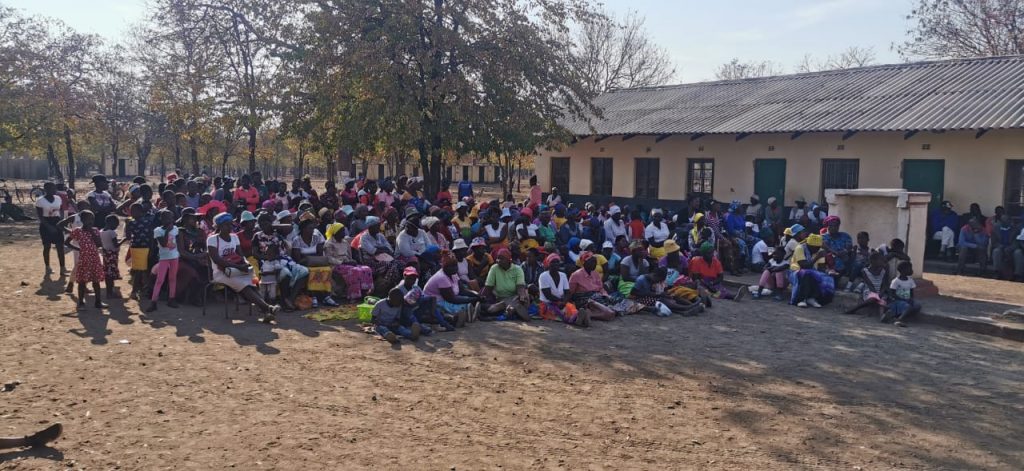 He became the 34th freedom fighter to be declared a national hero by the first Republic of Zimbabwe under the rule of the late president Robert Mugabe.

The crucial role he played in the liberation struggle scooped him excellency and an eternal salute. However, up until now, little has been done to keep his legacy and revolutionary spirit breathing and sticking out.

While at his home many of his homies were unfamiliar with his status till 2012 when his late son John Ndlela Chauke teamed with the community to building a secondary school, later named after Justice Chauke.

The school was meant to honor the unsung local icon but the opposite is true as it does not match with other facilities with parallel status, says Chauke Family venting their worries about the facility's inferiority.

"Justice Chauke Secondary school has a shameful face, with many scarcities of secondary schools' must have, resulting in low pass rate year after year."
The Chauke family wishes to see the school revamped and bearing the real supreme status of Cde Justice Chauke. "Who shall sweat to make our dream come true?" is their question of concern directed to the local chiefs, senior statesmen and political leaders.
According to Ward 11 aspiring ZANU PF councillor Urombo Makolo, there's a need to speak louder of Cde Chauke and come up with anything special that will make locals remember the local national hero.

Makoto said, "As of now, l have very little influence on this matter but l promise, Cde Chauke will be my biggest song of the whole term if God allows me to lead ward 11. Just watch the space, l have not started but l have managed to push the family to organise this first gala."
An attempt to get a comment from Chiredzi South/ Hlengweni aspiring ZANU PF MP Joel Sithole hit the brick wall due to network failure.
Regardless, the gala has successfully brought the local hero to light and set a query of concern on the national table: What are we going to honour Cde Chauke with?