Global population increase is likely to spur food price volatilities, as world population is expected to reach 9.1 billion by 2050. The food crisis is likely to be worsened by climate change, which is associated with extreme weather events. While agriculture intensification and extension of cultivation are key strategies in ensuring adequate food for the ever-growing global population, these practices have had negative impacts on the environment.
Environmentalists have called for sustainable farming practices especially in urban areas where urban agriculture has had negative impacts on the environment. Backyard gardening, done with environmental consciousness becomes a key substitute to some urban farming practices which utilise wetlands for agricultural purposes.
This week we met Mr Dzivami, a backyard gardener who believes sustainable backyard gardening is the way to go in ensuring household food security, and providing an additional source of income for urbanites. He has mastered the concept of crop diversification in his backyard garden in Bulawayo's Queens Park suburb, as he grows a number of crops including okra, tomatoes, spinach and other vegetables.
Conscious of environmental challenges associated with old tires, Mr Dzivami repurposes old tires, planting an assortment of vegetables. He also uses the Pfumvudza/Intwasa concept, a conservation farming technique which utilises a small piece of land to maximise productivity. Mr Dzivami said he started backyard gardening in 2020, and was inspired by his previous experience in commercial farming he once did in 2015 with his brother. 
The farmer who is a holder of a Degree in Marketing doubles as a farmer and a private teacher. Asked to clarify his criteria for crop selection, Mr Dzivami said before he chooses the crop, he first carries out an online research of the target crop, identifying its advantages.
"There are online lessons these days. When I chose okra, I wanted to take advantage of the fact that harvesting can be done for a long time and the crop doesn't need much water.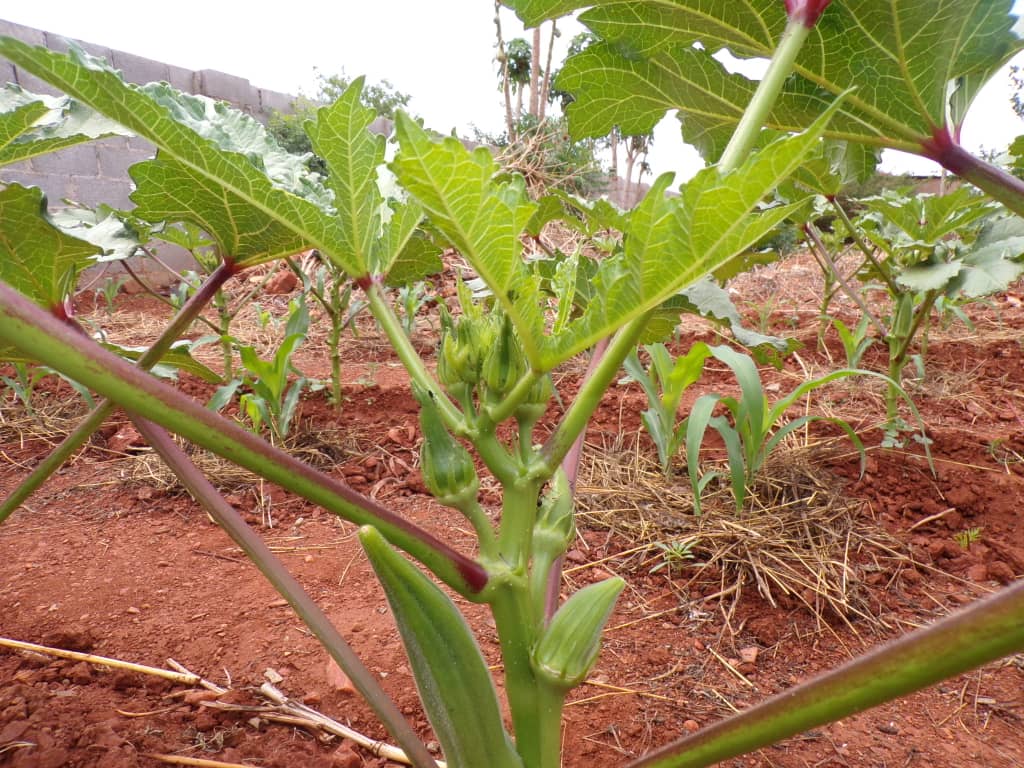 "I also learnt that when productivity begins to decline, you can cut the crop to a height of 30cm, and it will begin to grow again. There is also a large market for okra compared to other crops", said Mr Dzivami.
Cognizant of the need to promote sustainable farming practices, Mr Dzivami advocates for ecofriendly practices and organic farming. He uses chicken manure as fertilizers, which he gets from his neighbours. The use of manure also reduces pollution associated with poultry farming, thus a critical system for sustainable crop farming.
"My neighbour gives me chicken manure. I do not use fertilisers when growing vegetables. I understand the need for ecofriendly practices in farming."
The backyard farmer uses the bucket watering system of irrigation. Water is fetched from the neigbour's borehole whom he pays $10 a month. He sells his produce in the community, and he is targeting Northend Shopping Centre as his main market. Mr Dzivami said that his aspiration is to expand his farming project, and is in need of land to rent for commercial farming.