Running hilariously and strengthening his bond with his friend Esther, Rocky now spends days out in the woods with his special protection unit.
The Zimbabwean septuagenarian living in the Save Valley has done it again, this time with taking good care of Rocky the orphaned rhino.  
The military style trained Special Species Protection Unit (SSPU) protecting rhinos in the Save Valley Conservancy – one of the largest private game reserves in Africa – patrols and rescues animals from any form of danger.
In June this year, (obviously in the middle of the lockdown) the team spotted and rescued a baby rhino which was a few days old, submerged in a mud hole with one nostril protruding from it.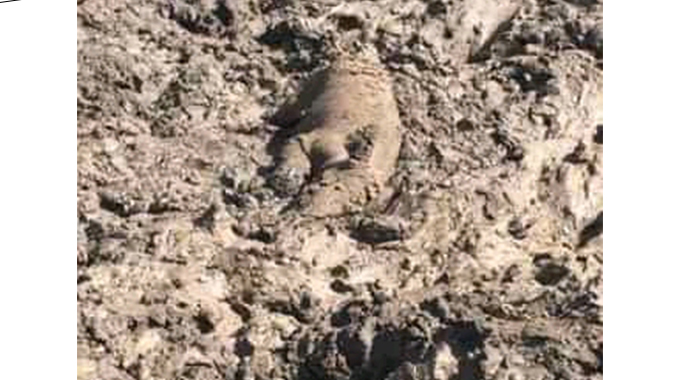 After the rescue operation, the SSPU went on a mission to reunite the baby rhino with its mother. Unfortunately, efforts to reunite the calf with its mother were fruitless as the mum left him on the 12th of June 2020.
The calf was then taken to Humani Turgwe River Lodge, a guesthouse run by the Whittalls who are also known for rearing wildlife in the Save Valley and having spent over £1.5 million on anti-poaching measures since 2000.
The Whittalls appealed for donations to buy the necessities for the young calf's survival. They even organised and set up a "Go Fund Me" page for the little black rhino's rehabilitation.
The little rhino was fed lactogen 1 milk, with a 24-hour rota of three carers; from a makeshift bed until a proper pen was constructed for him. The young calf was then given the name "Rocky" and will spend up to 4 years at his new home until he is released to wander on his own in the forest.
Rocky has been receiving good care at the lodge on a routine feeding program and having to move around during the day. In an update on the 19th of June 2020 – a few days of his stay at the lodge –, Hanna Whittall said, "just so that you all know a little of how his day looks; he has "mom" sleeping with him throughout the night, his bed has some branches hanging over him and he has an electric blanket and a heater which he loves."
"Mom feeds him his formula after every three hours. During these quiet night hours, we have decided to remove his ear plugs. Come morning, after a feed, he has to get up and go outside for a walk", added Whittall.
By July 10, Rocky was now weighing 83.5kg from 45 kg on day of rescue. He started spending days in the bush with his own personal protection unit and by the 25th of July, Rocky had clocked 100kg.
In a latest update 5 days ago, Hanna Whittall posted that Rocky was now weighing 210kg. The survival of Rocky is actually good news to the Whittalls especially Anne who is seen in videos and pictures playing around with Rocky.
---
The Whittalls are also no strangers to staying with wildlife at their Humani Turgwer River Lodge as they have also taken care of an orphaned baby rhino after its mother was shot by poachers. For travel enthusiasts, the Save Valley is a place to experience pleasant holidays with wildlife. Read also..