By Justin Salani
The deciduous-vegetated flat terrain of the semi-arid expansive land, the myths surrounding the river and the presence of diverse animal species make the Save River valley a perfect destination for wanderers. As winter approaches, there should be nothing stopping you from enjoying the African sun in the middle of the savanna woods, with umbrella shaped, crooked trees and tall grass – characteristic of a pristine environment with very high species biodiversity.
Sitting just outside Gonarezhou National Park, and on the northern banks of the Save River is Mwachumeni ​Camp, Mahenye under Shangani Safaris. The camp has sleeping quarters which comprise thatched rondavels, a gazebo, an outside fireplace and a barbeque-grill. The four-bedroomed chalet has four beds, toilet and hot water en suite. In addition, there are two large tents each with two queen beds, toilet and hot water shower en suite. Accommodation for guests is provided on a self-catering basis. An unobscured picturesque view of the Save River islands from the camp offers a pleasant experience. 
Bush walks in the woody Mahenye forests allow guests to experience the prolific birdlife and the pristine animal sanctuary. Guests can also take day trips into the GonarezhouNational Park for game drives, a tour of the majestic Chilojo Cliffs and game viewing. Currently, there is a special offer for Zimbabweans which is valid till the 31st of May 2021 for Mwamucheni Camp, Mahenye. A group of two to eight people (not per person) is required to pay US $240 per night under the current arrangement.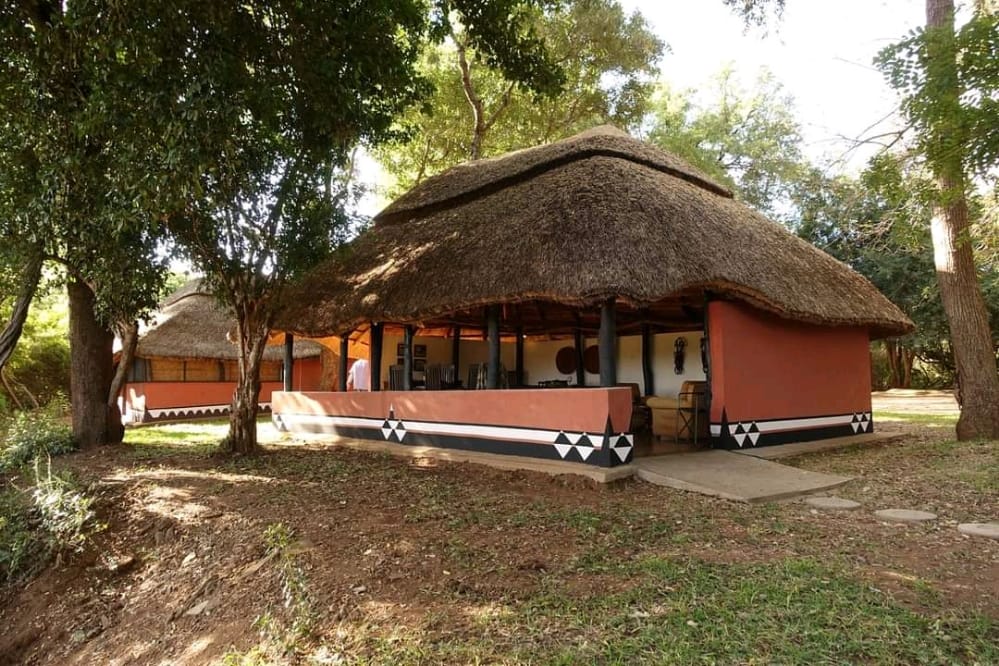 Another camp under Shangani Safaris is Naivasha Camp, located just 5km away from Gonarezhou's Boli gate entrance. The camp has a gazebo and an outside fireplace and a barbeque-grill. The two chalets at the camp each have a queen bed, toilet and hot water shower en suite. Ironically, the name Shangani is a derivation of the name Shangaan, a diverse ethnic group of the xiChangana speaking people who are the indigenous inhabitants of Mahenye village.
The village is a culturally rich community of one of the country's oldest tribes, the Shangaan. MaChangana have managed to preserve their tribal ethics and values. The community often hosts the annual Machangana Cultural Festival, which can be attended by visitors.  Guests have an opportunity to interact with the Shangaan people and have a taste of their folklore, music, dances as well as their traditional food.